I understand that game developers need to protect their piece of work against pirates, etc. However, I am sorry, but I can't accept if I spend my money on buying original version of the game that I will spend more than one day just by trying to make it run!?! Exactly this happened with my PC version of Batman: Arkham Asylum.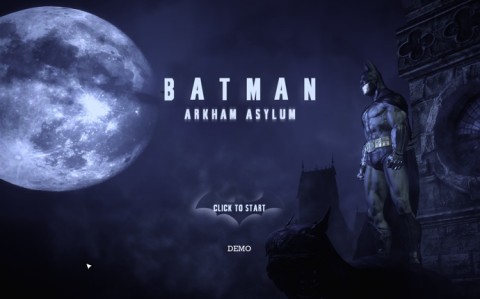 To make it clear, I am running Windows 7 SP1 Professional 64bit on Intel i5 CPU with 4 GB RAM and nVidia GeForce 310M graphics card. And following steps helped me to make my game running.

Installing updates and game patch 1.1
Together with game there was installed also something called Games for Windows – LIVE. Actually it was not a most recent version, so Windows Update had to be run to download latest version.
Second step I did was downloading and installing latest patch for the game.
Games For Windows LIVE – Error: 0X80072751
After starting the game, I was asked for serial number and credentials for my Windows Live account. Everything went smooth, profile started to download. And then it came – game tried to download and install some update which failed with Installation Error: 0X80072751.
And without it I was unable to run a game properly. It was able to start, but I was unable to save game.
I've tried to configure my router to forward ports 80, 3074, 88, 53, 443 according to advices found on 2K Games Forums. Actually there are really good Port Forwarding Guides for many applications on PortForward.com.
I've tried also to disable my local Windows firewall (even if I had everything setup there) and disable my antivirus. Nothing helped, still same issue..
Solution: Create a local profile
Only working solution has been to create local profile. You can find plenty of guidelines for this on YouTube by searching for "Games For Windows Offline Profile".
Crashing of the game – BmGame error
Like I told before, I was able to play a game without possibility of save before solving above mentioned problem. But after I solved it, whenever I've should start to play, game crashed. There just appeared a message "BmGame has stopped working".
Solution: Documents directory MUST BE in default profile directory
If you moved your "My Documents" folder out of it's original location (eg. I have it on D partition), just move the Edios folder and its contents from within it, to the default "My Documents" location ("%USERPROFILE%/Documents") in C partition. You can leave the rest of files where they are. Then change the target for "My Documents" back to the default (there is even a button for it). You can change the target for "My Documents" back to the D partition when you are done playing for the day. Thats the way I did it and it worked.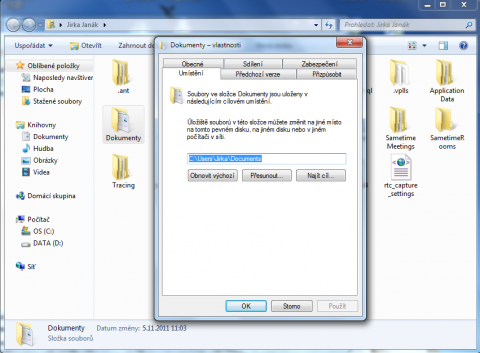 Czech translation of the game
Čeština pro Batman: Arkham Asylum 1.1 ke stažení na Cestiny.cz.
NoCD patch
It's also quite stupid that by default there is requested to be original CD in your drive to start a game. Especially, if you same like me, need to connect your drive via USB. Only sollution looks like to be to use NoCD patch for Batman: Arkham Asylum made by ReLOADED.
WARNING: I presume that you are owner of the original game. This should just enable people to run the game without need of the CD, not to help you crack stolen version. Stop piracy! 🙂
Useful links